Partners + Napier Expands "The Vote Needs U" for 2020 Election
New look, new issues, same important objective
November 3, 2020
Ahead of Election Day 2020, Partners + Napier resurrected its provocative voter participation campaign, The Vote Needs U, to drive more people to the polls and shine a spotlight on important issues on the ballot.
An expansion of the campaign that first launched ahead of the 2018 midterm elections, The Vote Needs U has a powerful message: Whatever your political beliefs, wherever you stand, the vote needs you.
Eight new issues relevant to today's election have been added to the campaign's original lineup, including Coronavirus Response, Election Security, Racial Equality, and more.

"Voting remains one of our most important duties as American citizens, and this is arguably one of the most important elections of our lifetimes," says Dan O'Donnell, Group Creative Director at Partners + Napier. "We felt compelled to reintroduce The Vote Needs U to people's social media feeds, especially at such a divisive and high stakes moment in history."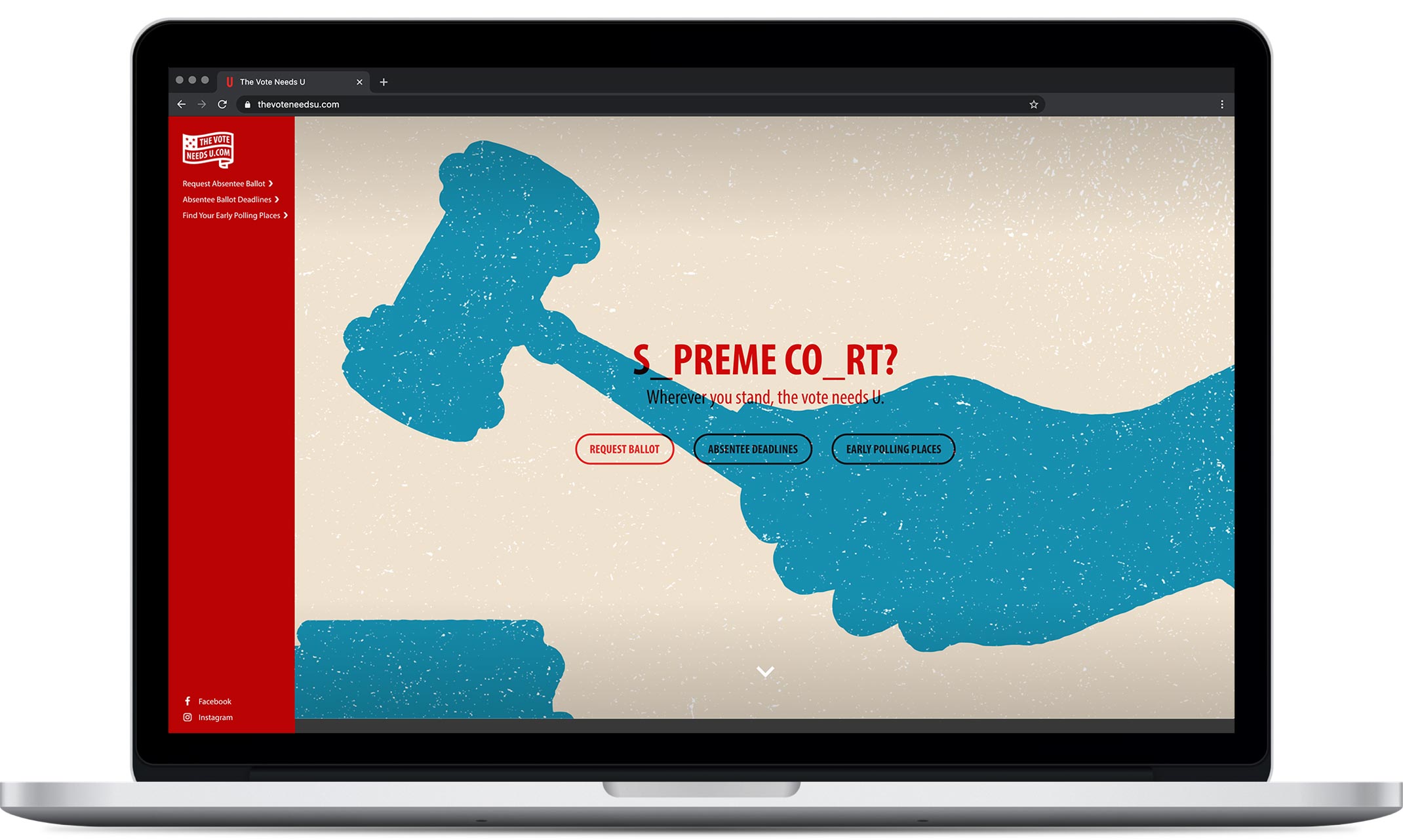 The redesigned TheVoteNeedsU.com website encourages visitors to share the issues they care most about across their own social channels, using the hashtag #TheVoteNeedsU. The website also provides resources to help voters navigate information on absentee ballots, important deadlines, and finding local polling places.
New this year, the campaign extends its messaging with a mobile game, developed in collaboration with game cooperative Aesthetic Labs and available for download in the Apple App Store. The game challenges players to fling ballots into a ballot-repelling mailbox.